Hydraulics, Pneumatics & Cylinder Repairs Hampton in Arden
The best local mechanical company in the area, NU Gears, skillfully provides hydraulic and pneumatic Hampton in Arden services. For all types of hydraulic cylinders, we offer a thorough refurbishing service that conforms with the highest industry standards.
Hydraulics and Pneumatics Services for many industries across Hampton in Arden:
Hydraulics & Pneumatics Repair Services Hampton in Arden
At NU Gears Hampton in Arden, we offer thorough re-chroming and honing services as well as upkeep for hydraulic shafts and bodies.
In Hampton in Arden, our highly skilled and knowledgeable team of experts can repair hydraulic systems, pneumatics, and cylinders while adhering to the highest industry standards.
The majority of the time, we believe that changing a pneumatic or pneumatic body will be more costly than repairing it. Since we are confident in our team's ability to identify the problem, we do not think it is essential to replace the existing hydraulic or pneumatic machinery before determining the problem.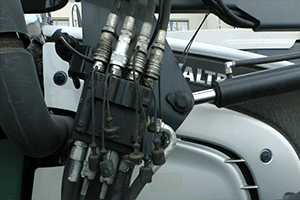 Our experts can spot the issue with your hydraulic and pneumatic equipment and create a repair strategy that tackles it and restores your component to full operational functionality for any business in Hampton in Arden or the rest of the UK.
Services in the Hampton in Arden Include:
We can fix old cylinders so they can keep working for a very long
Please fill out the contact form below if you have any questions about the precise technical services offered by the skilled team of engineers at NU Gears. If you need hydraulics, pneumatics, or cylinder maintenance in Hampton in Arden, please contact us at 0121 328 0660 or 07973335116.